About Joanne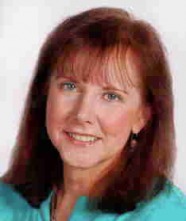 Personal Testimonial

I have been an alternative health practitioner for over 10 years, after a long career in international tax and business structuring. My initial motivation to change careers stemmed from being in pain, and dissatisfied with the idea of merely treating my own symptoms. Instead, I wanted resolution to the underlying cause.

On my journey, my own consciousness has been raised dramatically about my 'joy', my body, my well-being, and aspects of myself that cannot be felt or touched. I no longer suffer from allergies or food sensitivities. I deal with emotional and physical injuries through acknowledging (physically), acceptance (emotionally), honoring (heartfelt), and releasing (spiritually).

Through receiving and giving holistic therapies I have found a gateway to Service, Clairaudience, Clairsentience, Manifestation, and the release of the need to 'Control'. I offer you a safe platform, my presence, and a vehicle for you to experience yourself in new ways and a path to holistic healing.
---
Joanne Arnett, CMP/BT/CHT/ BS.ba
Reconnection Practitioner™ & Bowen Therapist
(415) 250-4974
*A balanced *body*mind*and*spirit* leads to an open heart.*
~Private sessions by appointment~
Southern Marin county office
Offerings at
Sliding Scale:
Bowen Meridian Therapy $80/hr
Reconnective Healing™ $100/hr
Light & Energy Therapy $80/hr
Combined Bowen & Light/Energy Therapy $150/hr
Offering at a fixed price $333 (see:
www.TheReconnection.com
)
The Reconnection™ (includes two sessions of one-hour each for a total price of $333). This price has been established by Dr. Eric Pearl.
All of my private session clients are entitled to receive by e-mail, pdf versions of metaphysical software studies of themselves relying on the ancient tools of Astrology and the Order of Magi Deck of Cards (tools to understand the magnetic imprint of these influences into your DNA at the time of your birth). More information can be provided upon request.
Community Wellness Center
www.communitywellnesscenter.org
751 Center Blvd, 2nd floor (above Sunshine Bicycles), across from the new location of "Good Earth Organic & Natural Foods"
Fairfax, CA 94930
The Community Wellness Center is an association of experienced, licensed or certified practitioners who wish to help transform the way the community cares of itself. Each practitioner takes a 3-hour shift at the Center to offer sessions at reduced prices. Our motto at the Center is: "We Make Staying Well Affordable".
Reconnective Healing™, Bowen Meridian Therapy, Light & Energy Therapies
Tuesday afternoon: 2:00 to 5:00 PM: $20/20 minutes; (private practice value $25/20minutes)
$60/60 minutes (private practice value $75/60 minutes)
It is possible to receive a benefit from a 20 minute session of Bowen Meridian Therapy or Reconnective Healing(tm). However, a more complete experience would be achieved with at least a 30 minute session.
By Appointment at CWC (415) 250-4974: minimum 60 minutes, unless otherwise arranged.
What Else Might You Like to Know?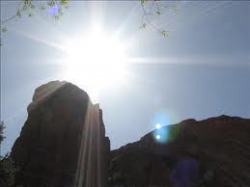 Originally a mid-westerner, I was born and raised in northeast Ohio. I have lived about half of my life in the mid-west and the other half around the world, including Hong Kong, London, San Diego, but mostly the San Francisco Bay Area. I love biking and sailing and being an aunt and grand-aunt to many many nephews / grandnephews and two nieces and a few grand-nieces. I met my 'guy' who helped me learn many outdoor sports over 28 years ago. We share a house in Southern Marin county. He is also a mid-westerner by birth (Carthage, MO) and a great artisan, inventor, designer, and jack-of-all-trades. He has inspired me to be a jacqueline-of-many-trades as well.



---
PRIMARY TRAINING IN ALTERNATIVE HEALTH:

∞ The Reconnection™, (Los Angeles, CA)
∞ Bowen Therapy (Barberton, OH and private classes Berkeley, CA)
∞ Center for Attitudinal Healing, intake and facilitation (Sausalito, CA)
∞ The Alchemical Institute (Santa Rosa, CA), Certified Hypnotherapist (CHT)
∞Diamond Light School of Massage (San Anselmo, CA), Certified Massage Practitioner (CMP)∞ Alive & Well, Institute of Conscious Bodywork (San Anselmo, CA)
∞ Hellerwork (Mt. Shasta, CA)
∞ Orren and DaBen, self-study "Awakening the Lightbody", Ashland, OR
∞ Soul Fusion & Emotional Release Technique, Ashland, OR
---
SOME FAVORITES IN SELF-STUDY>
JJ Hurtak, "Book of Knowledge, Keys of Enoch"
Tashari Tachi-Ren, What is Lightbody?
Drunvalo Melchizdek, "Flower of Life"
Ceanne de Rohan, "Right Use of Will"
Michael Teachings
Edgar Cayce, Holistic & Intuitive Guidance
Caroyln Myss, Anatomy of Spirit & others
M. Scott Peck, Road Less Travelled & others
Robert Camp, Order of the Magi
Various Astrological & Astrocartography Books
Ken Carey,Return of the Bird Tribes, Third Millineum...
David Wilcock, Source Field Investigations
Many more ...
BUSINESS TRAINING:
San Diego State University, Bachelors of Science in Business Administration (BS.ba)
University of San Diego, undergraduate classes
John Carroll University, undergraduate classes
Cleveland State University, Associate Degree in Accounting